Small Business Services
Empowering You to Succeed
Let us connect you with the resources you need to start, operate and grow your business.
Lower Manhattan Business Courses
Queens Business Courses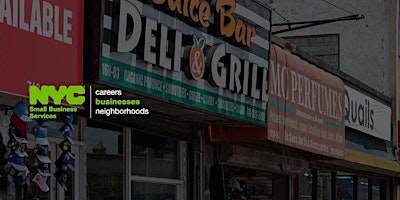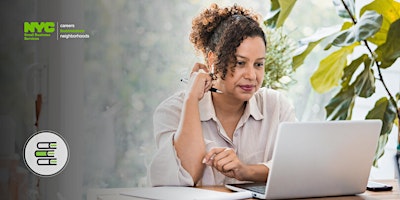 We Help Business Grow
"The Business Solutions Center has always been there to help me and my business grow! When we called for help mobilizing capital, they connected us with the right financial institution because they understood our challenges and were genuinely happy to help. Through the years, the center continues to check in on our status to make sure we have everything we need for sustainable growth. Cannot express enough how committed they are to ensuring we succeed!"
"As someone with no prior business experience, being connected to the Center and to Small Business Services in general is vital to helping me succeed. Having access to free tools, resources, networking and learning opportunities has allowed me to cultivate new contacts; become more knowledgeable on available city resources and overall small business landscape here in NYC. Not to mention the added value of building up my community by sharing their information and updates with other small business owners."
Next Street Supported Programs
Manhattan Industrial Business Service Providers Program
The Industrial Business Service Providers program is designed to help start and grow industrial businesses in New York City. Next Street's Account Manager works with Manufacturing, Construction, Transportation, Wholesale, Utility and Film Production businesses, to connect them to money-saving incentives, navigate government rules and regulations, apply for funding to launch or grow their business, and recruit and train employees. Services include financing assistance, incentives navigating government, recruitment and training.
Women Entrepreneurs NYC
WE NYC is an initiative based out of the New York City Department of Small Business Services focused on helping women start and grow their own businesses. The initiative offers a variety of programs to support women entrepreneurs, including networking events, mentorship programs, educational workshops, and more. Next Street designs and delivers workshops and conferences which offers tools and tips to help entrepreneurs master negotiation skills, craft a formal business, and hone collaborative leadership skills. Additionally, Next Street facilitates a 1-1 business coaching program through WE Connect so women entrepreneurs have the opportunity to grow personally and professionally.